Welcome to the Tennessee Striped Bass Association, Inc. (TSBA, Inc.) Website!
The TSBA Inc. is a non-profit organization that supports TWRA and its striped bass & Cherokee bass programs. We come together to provide a unified voice for the striped bass & the Cherokee bass programs in the state of Tennessee. We educate the public & share our knowledge with new striped bass anglers. We practice and teach conservation of Tennessee's great resources and fisheries. 
Monthly meetings held at Bass Pro Shop are very educational even to the most experienced anglers. If you can not attend meetings that's OK, our newsletter, web site and videos of meetings will keep every member on his or her best game. Please join now, make new friends, and get educated on striper fishing. For only $20 a year members will receive our newsletter by mail or e-mail. Members will have full access to our web site and forum.  Sponsored tournaments and annual fish fry are great fun. These events allow members to meet and share knowledge of Tennessee's great fisheries.
It began as a small local group know as the Norris Lake Striper Club in 1987, and later formed the Tennessee Striped Bass Association (TSBA) in 1995.  TSBA currently has hundreds of members and remains very strong after 25 years.
Join the TSBA Now        Attend the Next TSBA Monthly Meeting
TSBA STRIPER CHAMPIONSHIP EVENT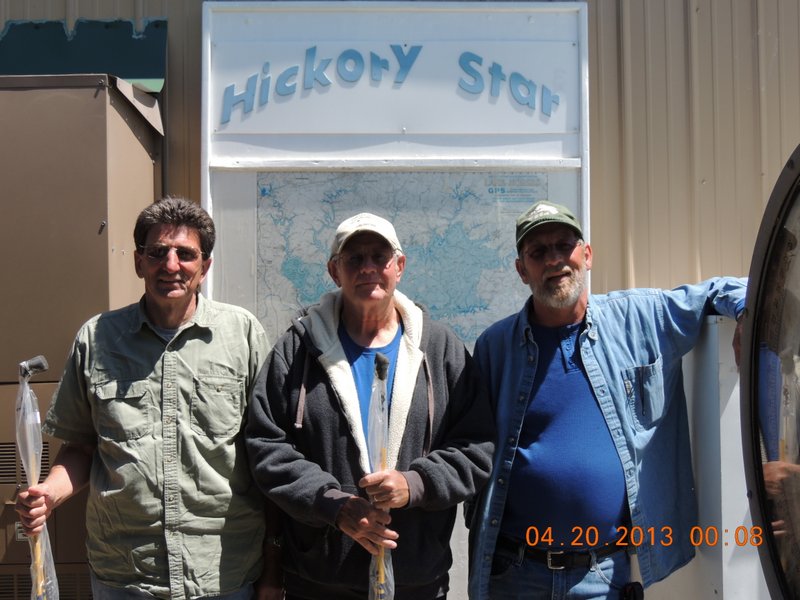 The TSBA Championship Striper Tournament will be held at Hickory Star Marina on Saturday December 21st.  TSBA, Tennessee Striped Bass Association along with Hickory Star Marina will be sponsoring the event. Captain and crew TSBA Angler of the year points race will be decide at the end of the event.  This tournament will follow the same format as all the other events this season.  Any team can win the event and is welcome to participate!
Entry fee $40.00 a boat       PAYS TOP 3 PLACES     100% PAY BACK CASH and PRIZES
PLEASE LIKE US ON FACEBOOK" – https://www.facebook.com/#!/TennesseeStripedBassAss