TSBA members assist the Aquatic Ecology Technicians from Oak Ridge National Laboratory. Conservation-minded club members volunteered to take the ORNL personnel fishing on Norris to catch Striped Bass for the purpose of testing for contaminants.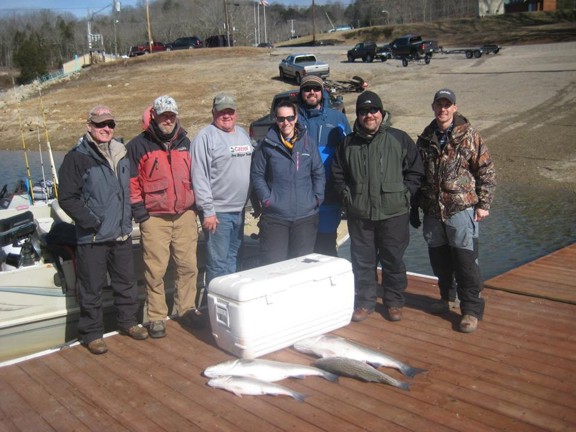 From left: TSBA members, Eric Rauch, Joe Asher, Ezell Cox. ORNL. research team: Nikki Jones, Michael Jones, Kenneth Lowe, Robert Jett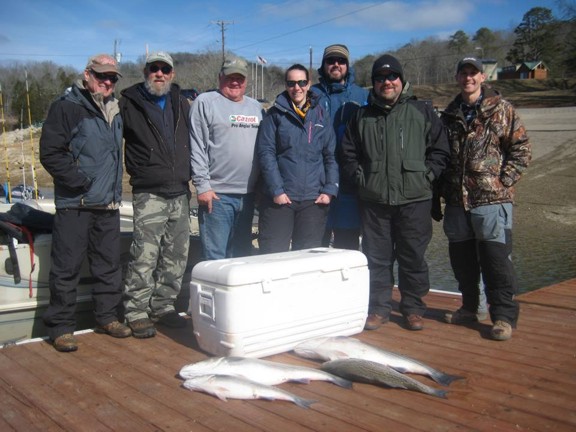 Steve Nichols and Joe swap spots. Nice fish!!